Since opening its doors as the Territorial Normal School in 1885, ASU has been home to many talented students.
From late-night talk show hosts to the creator of Post-it notes, ASU has had a variety of celebrities pass through the campus.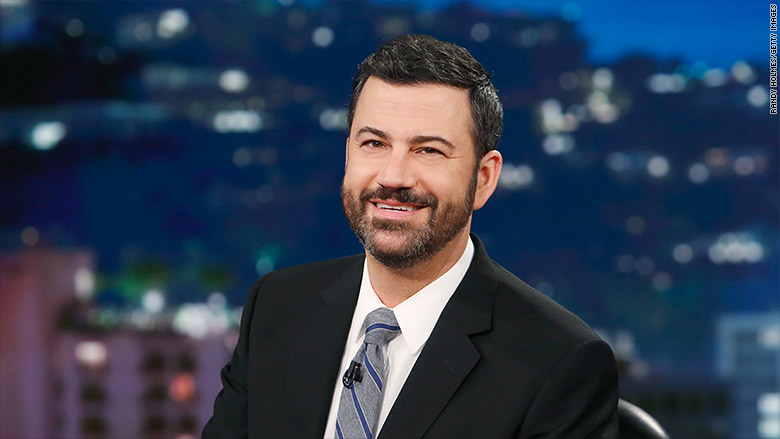 Jimmy Kimmel
Jimmy Kimmel, popular late-night television host and comedian known for his show "Jimmy Kimmel Live!" that has been on the air since 2003, attended ASU.
Kimmel spent a year at the University of Nevada Las Vegas before transferring to ASU for two years. He did not graduate, but returned to UNLV to get a degree in 2013.
In 2016, Kimmel hosted the Emmys, and his talk show still runs every weeknight on NBC.
Kate Spade
Countless Kate Spade New York accessories can be seen around campus every day. What is less commonly known, however, is that the beloved designer is also an ASU alumae.
Spade (then Kate Brosnahan) transferred to ASU from the University of Kansas to attend ASU's Walter Cronkite School of Journalism and Mass Communication and pursue a bachelor's degree. She graduated in 1985.
After graduation, Spade moved to New York City to work for Mademoiselle Magazine, where she ultimately worked her way up to editor.
In 1993 she launched her own fashion line with the man she would eventually marry, Andy Spade, and it took off from there. The pair married the next year.
Kate Spade New York is now one of the most popular fashion accessory brands in the country.
David Spade
Kate Spade's brother-in-law, David Spade is an ASU alum as well.
David is a well-known American stand-up comedian and actor who rose to fame on Saturday Night Live in the 1990's. He then went on to star in films such as "Joe Dirt," "The Emperor's New Groove," "Grownups" and "The Benchwarmers."
He started off at Scottsdale Community College, then transferred to ASU to get his bachelor's degree in business in 1986.
Spencer Silver
ASU alumnus Spencer Silver can be credited for one of the most innovative office supplies to ever hit the shelves: the Post-It.
Silver graduated from ASU with a chemistry degree in 1962, then went on to work as a senior chemist at 3M's Central Research Labs, where he stuck around until 1996.
Lynda Carter
The original Wonder Woman attended ASU as well.
Lynda Carter attended ASU for two years, but dropped out after finding success in beauty pageants.
She was crowned Miss World America in 1972. Carter then pursued a career in music and acting and got the role as Wonder Woman in "The New Original Wonder Woman."
Carter also had a musical career, headlining her first Las Vegas show at Caesars Palace in 1978.
James Harden
Houston Rockets point guard James Harden started playing basketball at ASU in 2007.
According to the ASU Alumni Association, Harden was the third Sun Devil athlete to ever be named Pac-10 Player of the Year.
In 2009, he was drafted third to the Oklahoma City Thunder. In 2012, he was the second-youngest player to Sixth Man of the Year and played on the USA Olympic basketball team. He currently plays for the Houston Rockets.
His jersey number, 13, was retired by ASU in 2015.
---
Reach the reporter at aegeland@asu.edu or follow @alexisegeland on Twitter.
Like The State Press on Facebook and follow @statepress on Twitter.
---
Continue supporting student journalism and
donate
to The State Press today.
---